Welcome to

SUDARSHAN VIDYA MANDIR INSTITUTIONS
Sudarshan Vidya Mandir holds personal integrity as its major core value. Our institution believes that integrity is the gateway to trust , acceptance and respect for self as well as for others.
It believes that internal discipline is core not only to develop an individual's capabilities and culture but also of the diverse people around them.
It stands for the belief that the greatest gift an institution can confer upon its students is the age old value of 'Unity in Diversity'. It leads not only to more acceptable but more trustful, invaluable future citizens.
"Prayer, Patience & Perseverance" were the watchwords by Sri K V Ashwathnarayan, the soul behind Gnyana Mandir Trust and Sudarshan Vidya Mandir Institutions who dedicated his life to the cause of inspiring young minds to learn and live their learning.
Having imbibed a code of ethics and system of values under the guidance of Mahatma Gandhi, Vinobha Bhave and Sri Chinmayananda; Sri K V Ashwathnarayan decided to establish an organization that would incorporate this wisdom of the Ages and the Sages. Thus was born the Gnyana Mandir Trust and its Educational wing Sudarshan Vidya Mandir Institutions.
The Trust and the School have sought to sustain and inspire the cause of Education, Indian Culture and Tradition by supporting various cultural and educational activities.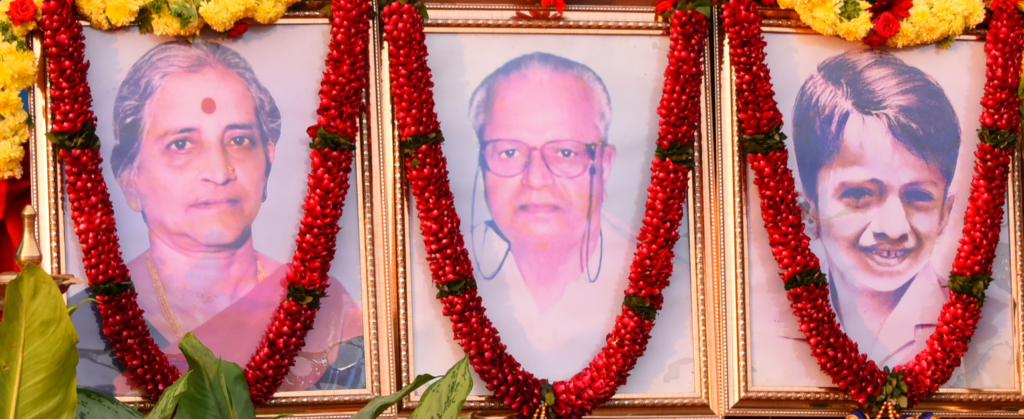 The school ensures to enrich the students in both scholastic and co-scholastic fields and prepares them to face the world with utmost confidence.The main criteria is to understand the psychology of the students and cater to their needs.
The school helps the students to strive for creative thinking and help them to develop self-reliance. The school sees to it that the core principles of teaching are inculcated.
The methodology followed by the trained teachers help children in their academic, cognitive process.
Sudarshan Vidya Mandir Time-line